QUESTION: Martin, I appreciate all the information that you provide and just got done reading about money shortage and hoarding. Would it be good for US citizens to hoard also? Is there any difference in hoarding dollars or gold and silver coins? Thanks for your comments.
DM
ANSWER: In order for gold and silver to be a medium of exchange, it requires the general population to accept that. The older generations know what a silver quarter or a $20 gold coin might be. However, the younger generation does not. Paper dollars will still be best to hoard for every day use until about 2022. At that time, we will have to reassess the climate of the monetary system. There are those videos where people were offered a 10 oz bar of silver of a chocolate bar. They took the chocolate.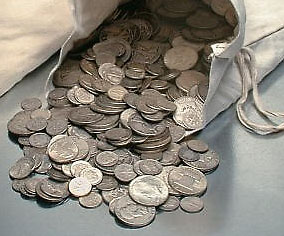 Gold and silver should be in coin form. Bars will not be easily used among the average person.