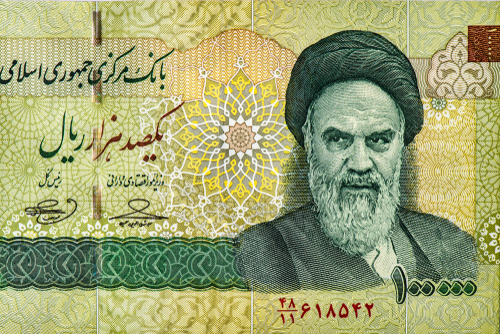 QUESTION: I found your analysis in Iran v USA very interesting. Sometimes I do have to read between the lines. For example, you wrote: "We should pay attention to November 4, 2022. That will be the 43rd anniversary of the seizing of the American embassy by Iran."  That implies you did not see anything prior to that warranting war. You added: "The Iranian leadership will not be deterred. This is a matter of pride. It does not matter what Trump warns. They will take action regardless of the costs."
You also wrote that the war cycle involving Iran comes into play starting 2021.29. To me, you were saying not now.
Iran fired missiles and they now say their retaliation was proportionate. They did not kill any Americans but could claim they targeted American bases.
I met a former staff member of yours who said you had very long-standing ties into the Middle East going back decades. Is the fact that you did not specifically state there was an imminent threat of war implicit in your comment there was no concern until November 4, 2022?
PVB
ANSWER: If there was an imminent threat I would state so. Neither my sources nor Socrates reflected such an event. Iran realizes that the USA could literally blow them out of the water. There was a lot of back-channeling going on cautioning Iran not to get reckless from both Russia and China despite publicly disagreeing with the USA. There are often a lot of things taking place behind the curtain and there are some who want to know if Socrates is picking anything up in the capital flows that would indicate an imminent war.
This could change within the next two weeks on a small scale. The attack by Iran was to save face. They had to be seen as doing something. Trump was told this is simply how leaders must save face before their own people. This does not mean it is over. This will not be the last we have heard from Iran. They will act only when they have the support of Russia and China.